Bringing L.L. Bean To The UK's Adventurers.
Taking UK customers offline and outdoors to learn more about a renowned US brand across multiple festivals and events, enabling them to become avid adventurers in the process.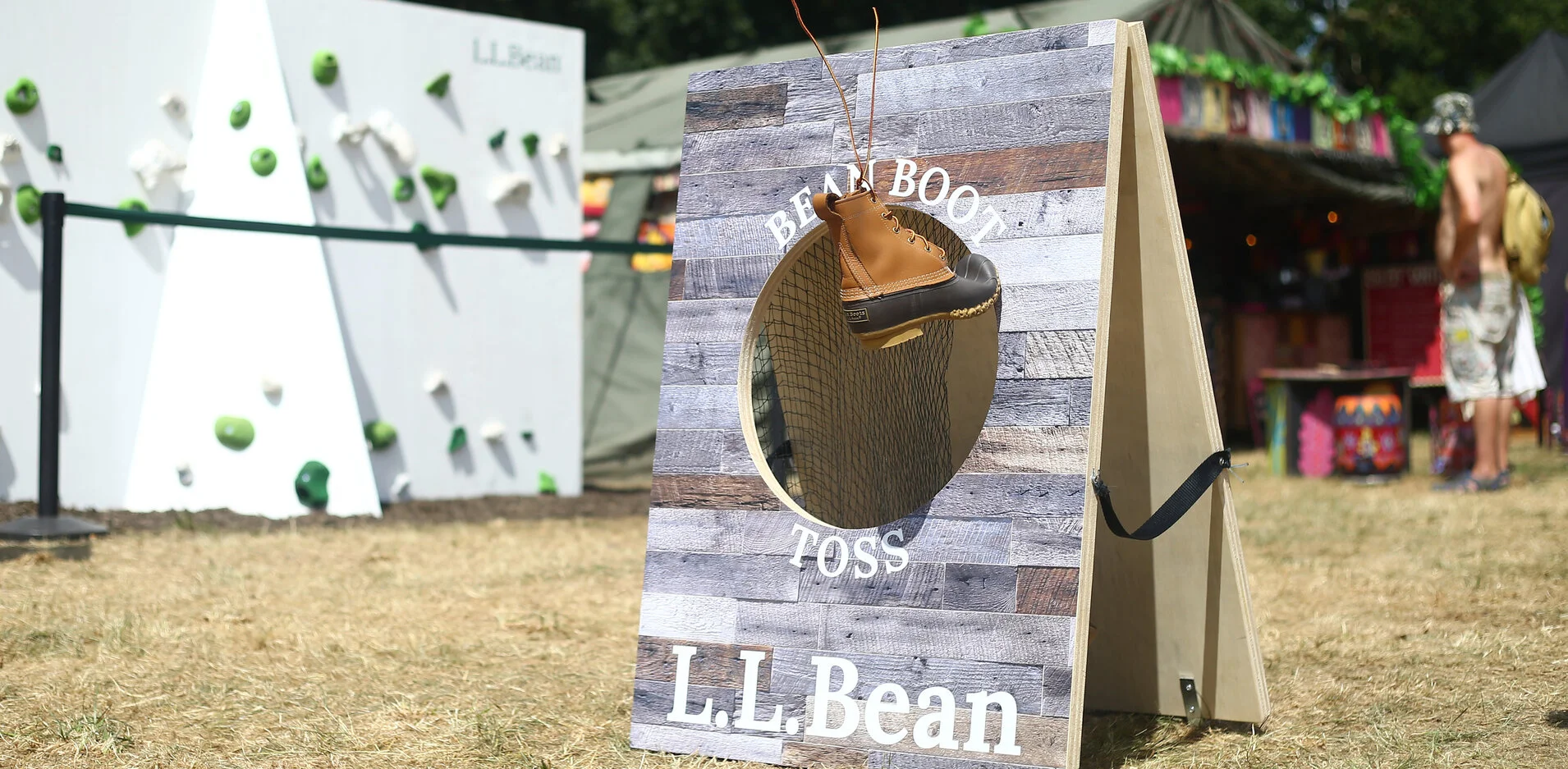 While it already had an online presence in the UK, US-based outdoor clothing giant, L.L. Bean sought to take its brand offline in the local market.
The company subsequently looked to Hyphen to create a retail pop-up store proposition, to connect with consumers in a real, live environment.
It was essential this brand experience engage existing and potential customers, educate its UK audience about the history of the brand, shine a spotlight on L.L. Bean's commitment to quality, and showcase its vast product range.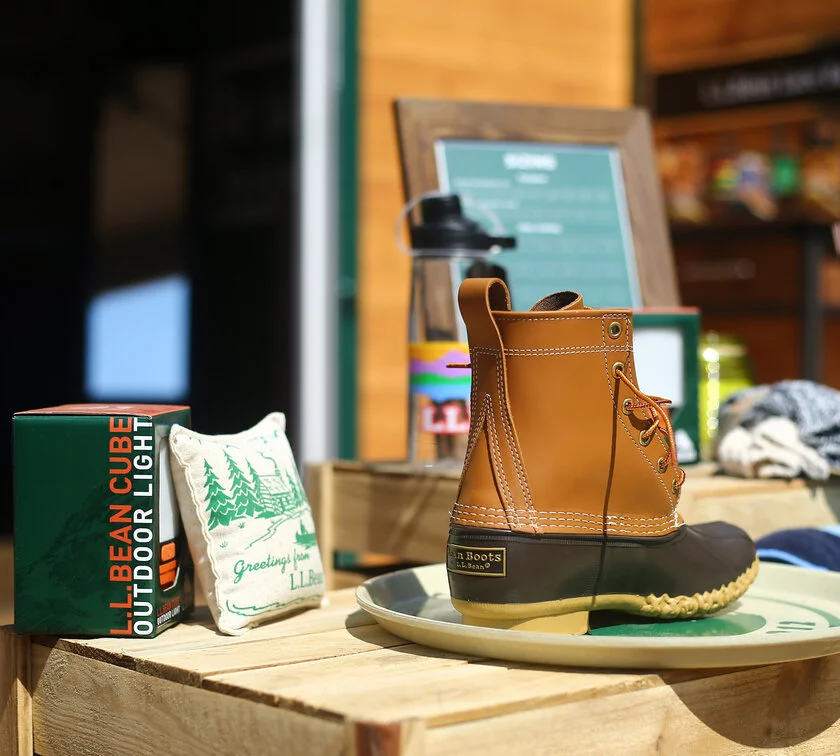 The Activation
We proposed creating a retail pop-up which would bring the retailer's iconic New England style and passion for the outdoors to a series of highly relevant festivals and outdoor events across the UK.
From clothing and footwear to camping and hiking equipment, L.L. Bean is known for providing families with everything they need to get out and enjoy the great outdoors. This made the inaugural Timber Festival the perfect event in which to launch the activation.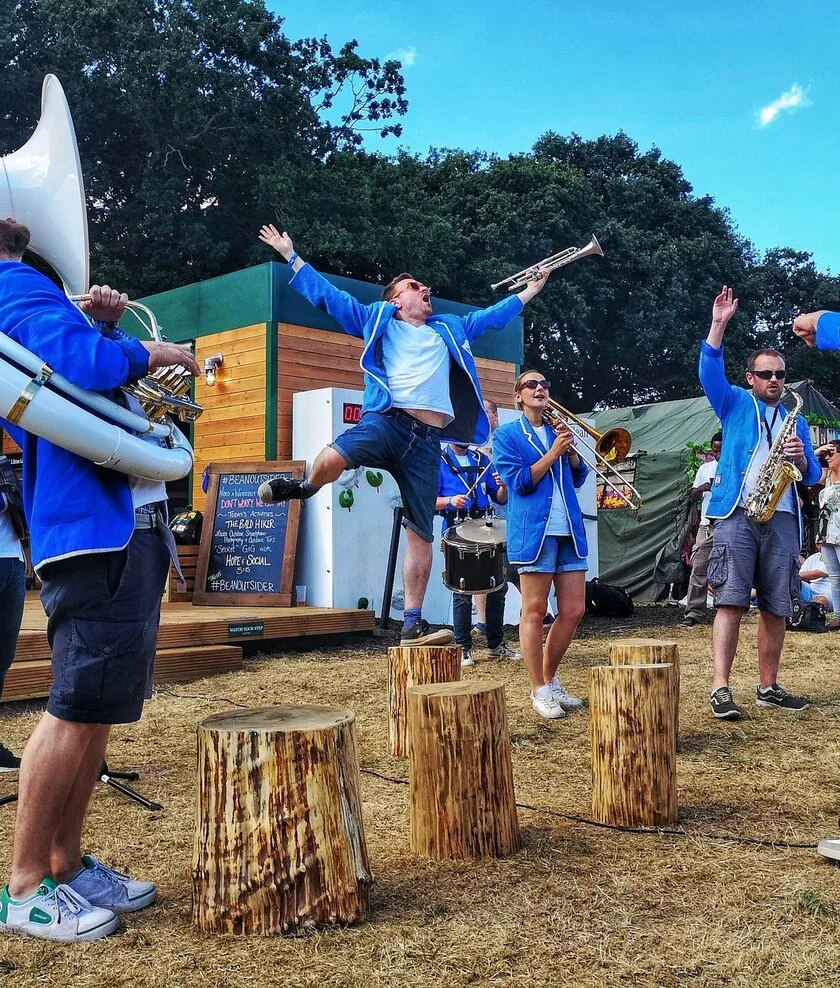 The Experience
In addition to introducing attendees to the brand's high quality outdoor wear and equipment, the pop-up invited them to 'be an outsider' by hosting a range of activities where they could learn new adventure related skills.
To ensure consistency of messaging, we selected activities which were reminiscent of the brand's Outdoor Discovery Programme that features heavily in the US. They included everything from outdoor photography classes, through to map reading lessons hosted by social media influencers such as the Bald Hiker.
We encouraged further interaction with the experience by wrapping the pop-up in a bespoke traversing wall, and strategically placed it in prime positions for maximum visibility.
Furthermore, Hyphen encouraged L.L. Bean to sponsor outdoor activity zones at each event where we activated the pop-up, so that attendees could trial the brand's most iconic products in highly relevant settings.
"Over the last two summers (2018 and 2019) Hyphen has toured the UK with our L.L. Bean pop-up shop, attending key events where our target audience of outdoor family enthusiasts gather. They adapted their approach each year, refining the brand experience to ensure we hit the sweet spot. The team were always happy to help and go the extra mile, and were a delight to work with.
See more of our successes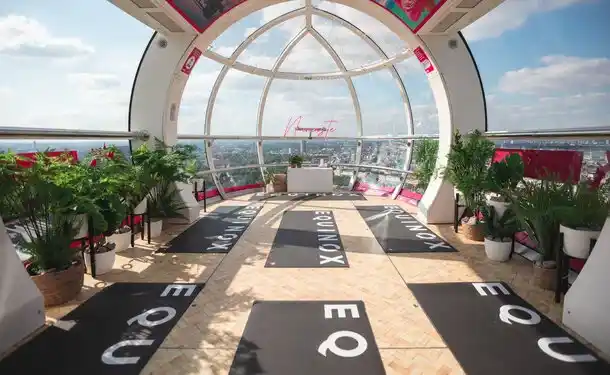 Transforming a lastminute.com London Eye pod into a unique rotating yoga studio experience, featuring classes from global luxury lifestyle leader, Equinox.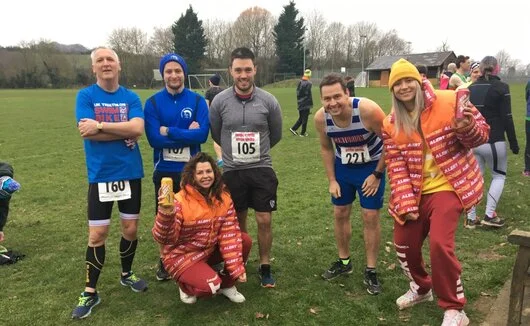 A theatrical, guerilla-style experiential tour of the UK where Lucozade met wholesalers and consumers where they were.