Increasing energy levels with Lucozade Alert.
A theatrical, guerilla-style experiential tour of the UK where Lucozade met wholesalers and consumers where they were.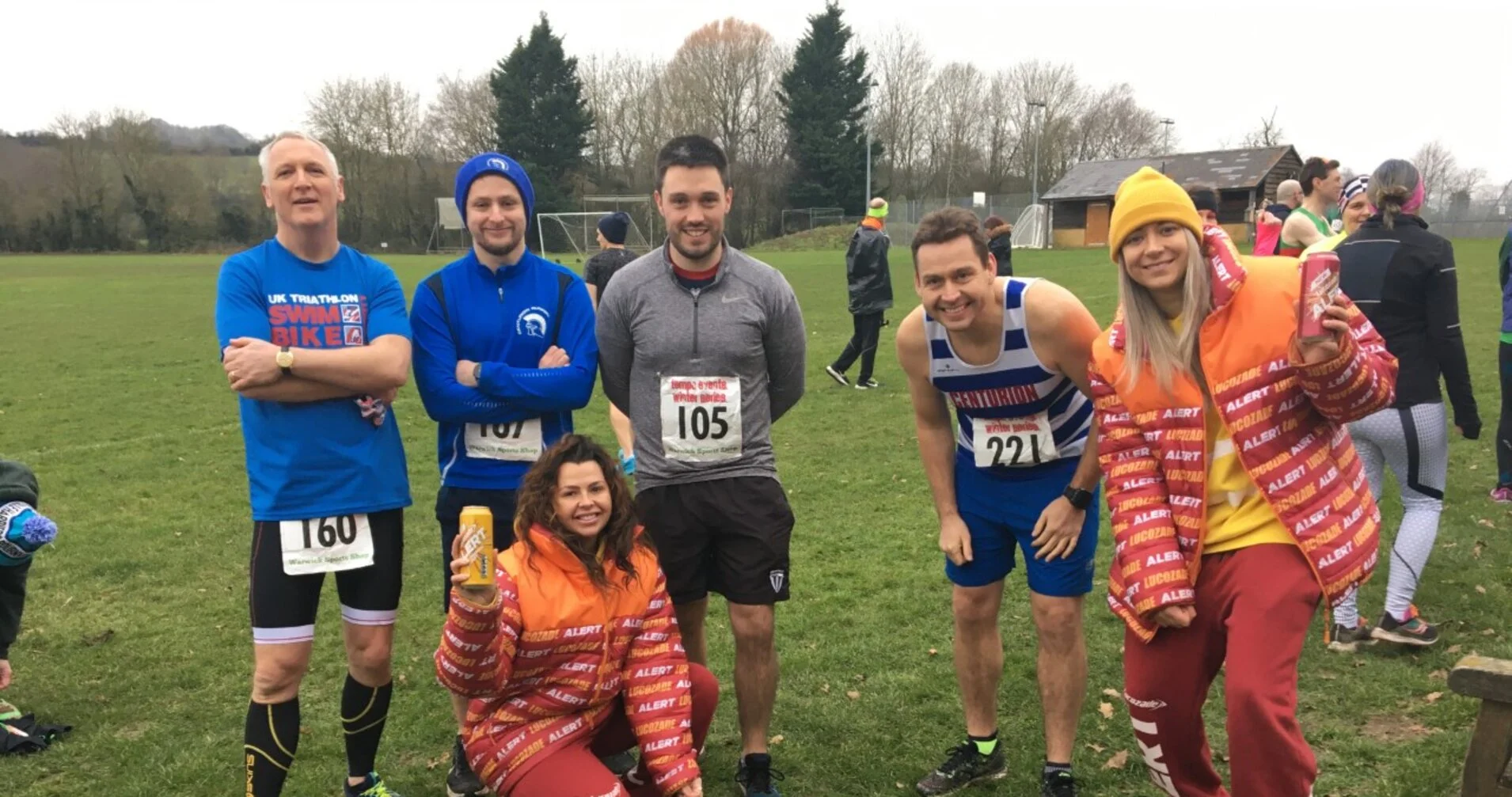 Suntory Beverage and Food GB&I wanted to raise awareness of Lucozade Alert, its new range of stimulation drinks, among wholesalers across key regions throughout the UK.
The range is designed to support tiredness, while also maintaining Lucozade's signature taste, so a lively activation to support its wider launch campaign was key. It needed to generate energy and buzz about the products, offer retailers and consumers the chance to try them, and ultimately increase sales. This is where Hyphen stepped in to support.
80,000
samples of Lucozade Alert handed out.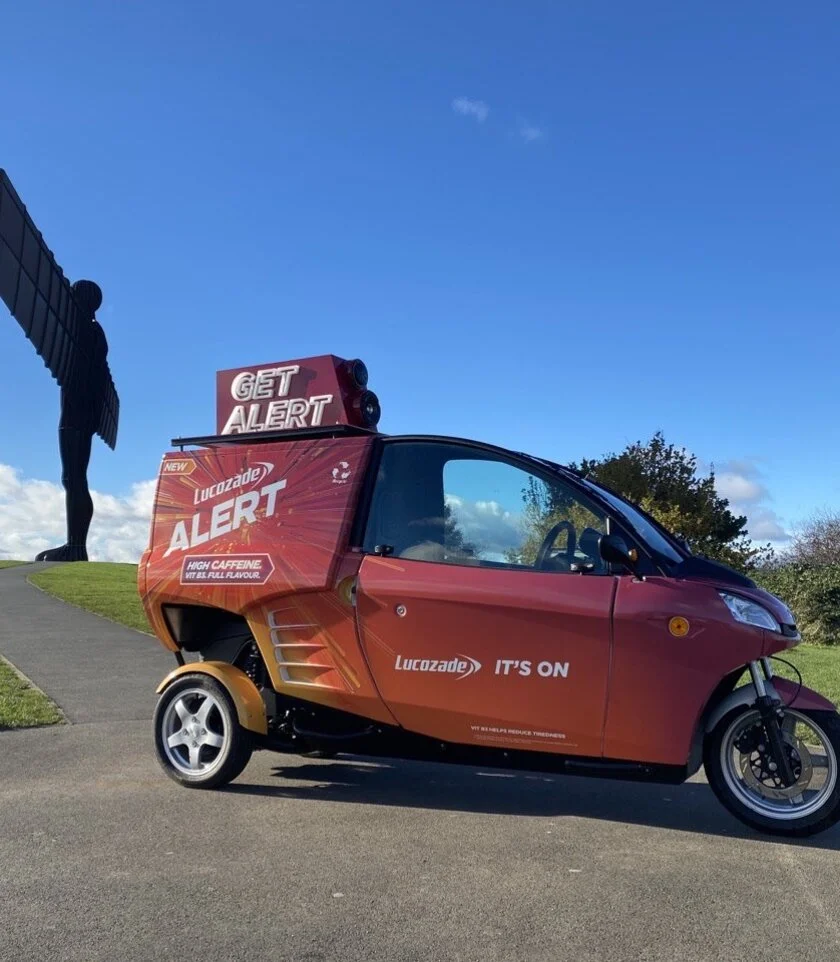 The Activation
We focused on developing an idea which would lift energy levels and spirits just as products in the new range are designed to do. Hyphen therefore proposed that the brand engage in a retailer and shopper roadshow which would visit key supermarket and convenience stores across the country, in the form of hyper-local guerilla-style experiential activations.
These would focus on offering samples and educating people about the new range and brand, as well as offering a unique and unexpected theatrical experience so as to boost energy levels.
2,900
miles covered across the UK.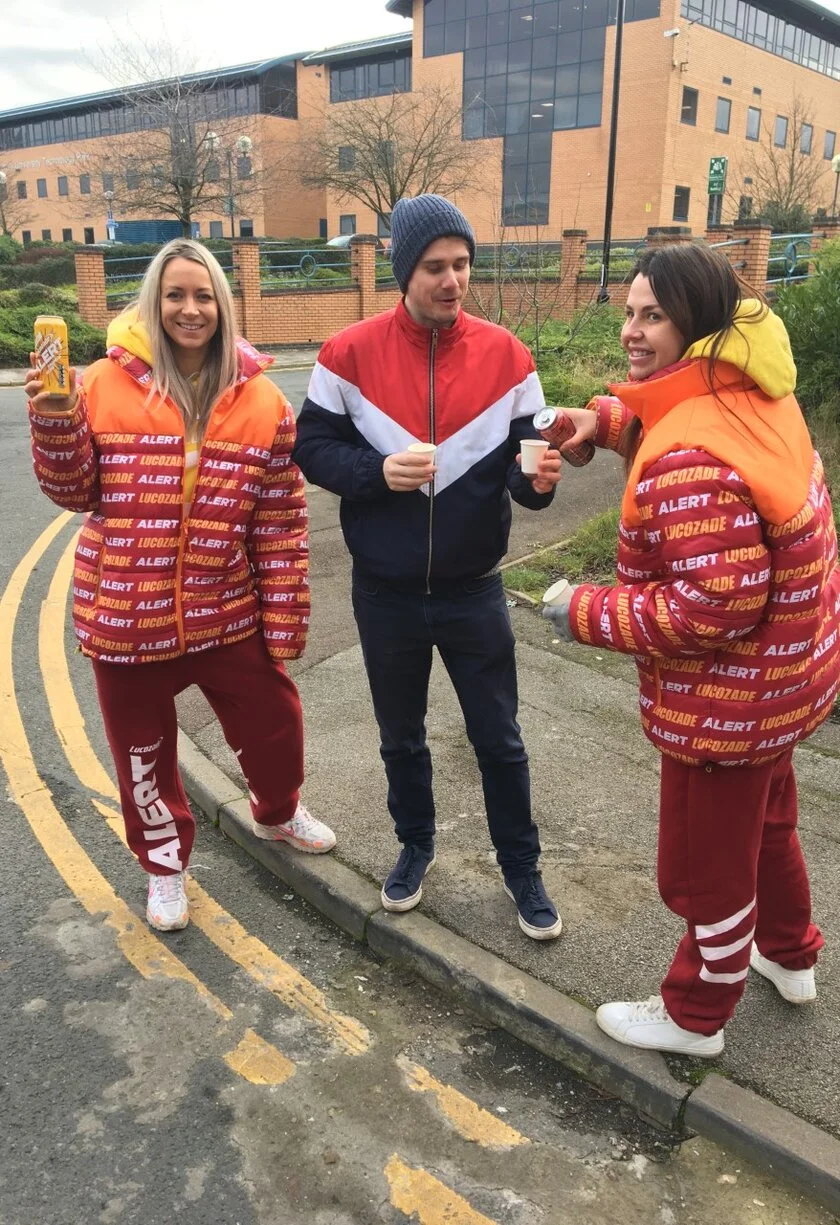 The Experience
A branded Lucozade Alert Promocube created interest and intrigue as it visited stores in regions across the UK, including London, Birmingham, Manchester, Liverpool, Edinburgh and Glasgow over a nine-week period.
For maximum impact, we deployed brand ambassadors in two teams of three, who popped up with the Promocube in two separate regions at any given time. Unmissable in their vibrant Alert branded clothing, they encouraged people to try samples of the drinks, and familiarised passers-by and retailers with Lucozade's newest offerings.
Each week a different region also received an upgraded experiential activation, known as the Alerter. Here the target audience were surprised and delighted by a branded, three-wheel electric Carver vehicle. It was accompanied by a parkour performer and improv rapper, who added a unique theatre element to the experience and elevated excitement levels.
To create additional buzz, Hyphen wrapped 10 stores across key regions in Lucozade Alert campaign branding.
16
cities and towns visited.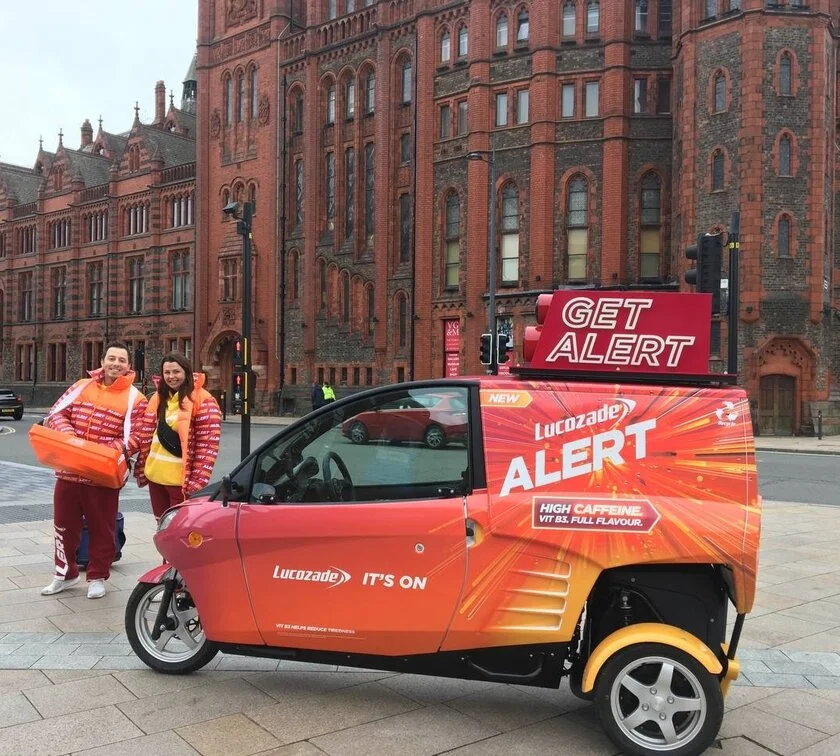 The Results
The initial phase was such a success, that additional locations were added to the tour as it unfolded. This saw the Promocube and Alerter visit not only supermarket and convenience stores, but university campuses, retail parks, tourist hotspots, shopping centres, train stations, sporting grounds and park runs across a total of 16 cities and towns.
The Promocube travelled more than 2,900 miles throughout the UK, and approximately 80,000 samples of Lucozade Alert were handed out.
See more of our successes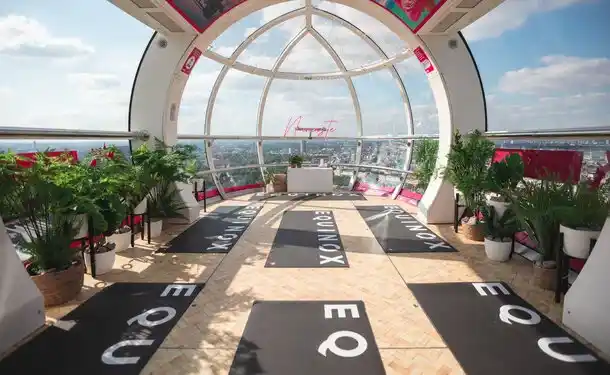 Transforming a lastminute.com London Eye pod into a unique rotating yoga studio experience, featuring classes from global luxury lifestyle leader, Equinox.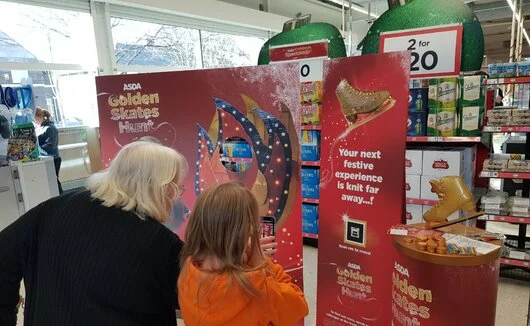 Creating fun competition and adventure around ASDA stores this festive season, whilst driving shoppers into stores.