Elevating wellness to new heights.
Transforming a lastminute.com London Eye pod into a unique rotating yoga studio experience, featuring classes from global luxury lifestyle leader, Equinox.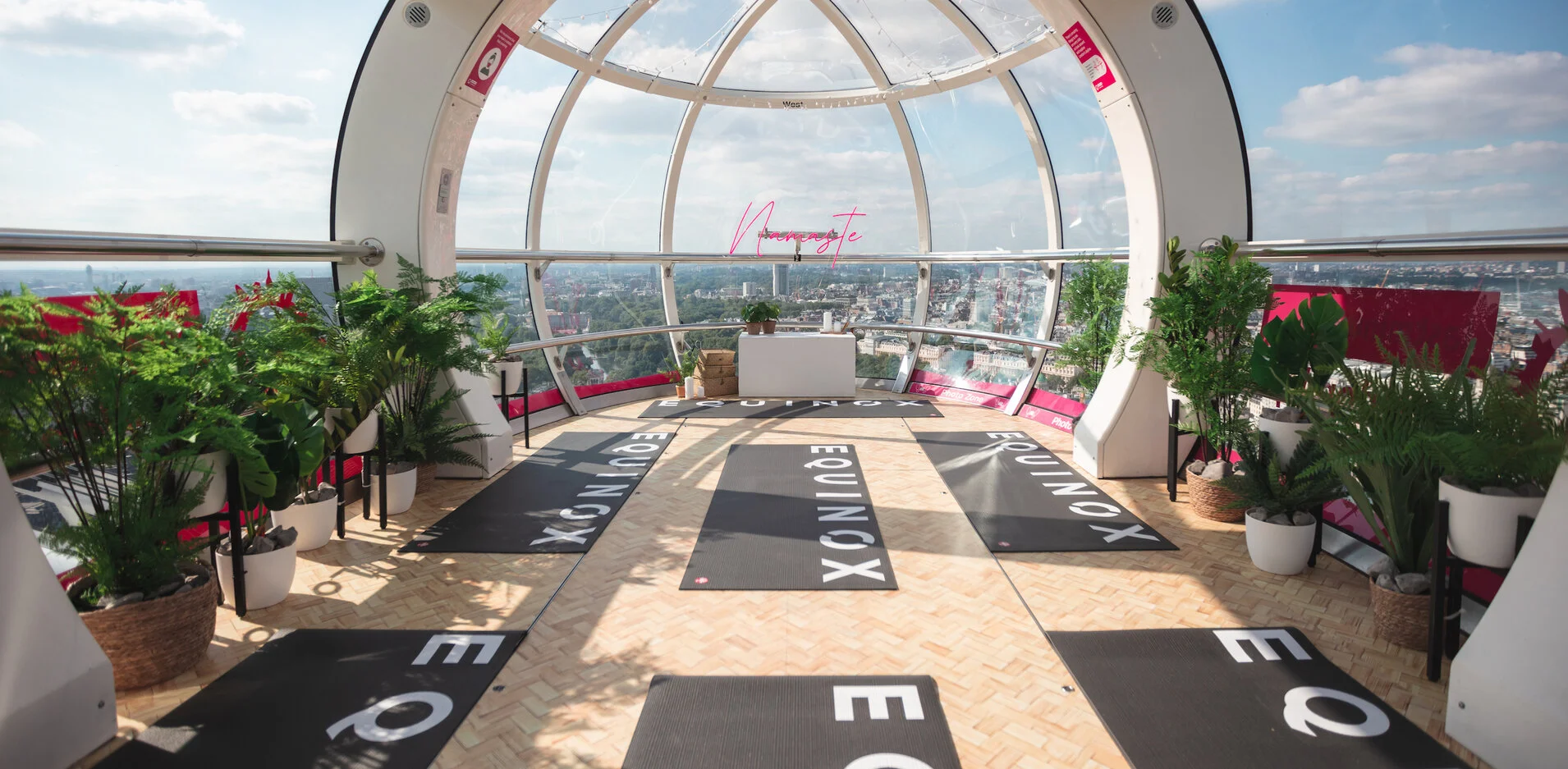 Merlin Entertainments sought to create a unique experience via its lastminute.com London Eye attraction, which would highlight the importance of maintaining our health and wellbeing ​​– a matter that has become increasingly important in the wake of the pandemic, and remind Londoners and tourists of the unique views it offers over the capital.
Hyphen has supported Merlin Entertainments on immersive activations in New York, Las Vegas, Berlin, Amsterdam and London since our launch, so it made perfect sense that they once again seek us out to help bring this vision to life.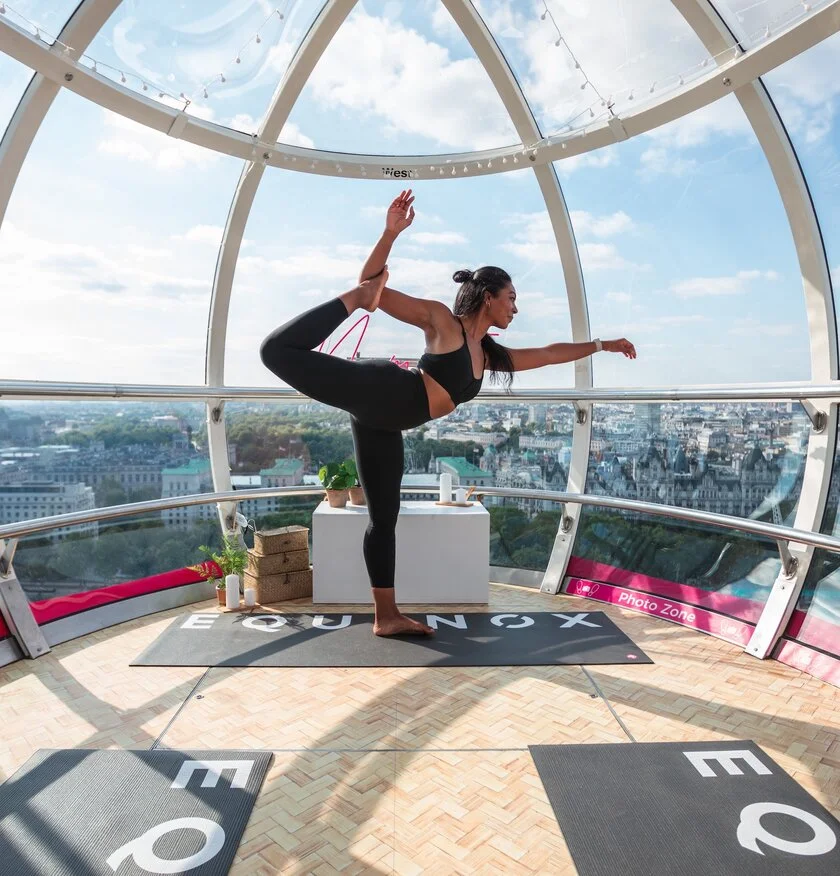 The Activation
Our team ideated a campaign concept that was focused around transforming a lastminute.com London Eye pod into a regenerative yoga studio, coined the Wellness Pod. We proposed that it be complete with all of the bespoke design elements reminiscent of an uplifting yoga experience, albeit situated 135m above London.
To ensure an optimum experience for Merlin Entertainments and the general public, we conducted research into like minded brands who could host wellness sessions within the pod, and handled all stakeholder management.
This resulted in a partnership between the lastminute.com London Eye and Equinox, with the company's globally renowned group fitness instructors coming onboard to deliver a series of immersive classes.
The Experience
Held six days per week over a period of five-and-a-half weeks, the 60-minute sessions offered a mind-body experience like no other. It saw Equinox instructors lead the brand's lauded signature yoga practice, which features a combination of yoga flow and meditation, for up to six guests at a time.
Thanks to the bespoke design elements situated throughout the pod, guests were able to become completely immersed in their practice, all while taking in sweeping, 360-degree views of the iconic skyline as they soared 135 metres above the capital.
135
metres above the capital.
The Results
The activation was an immense success, with customer demand and social media engagement recorded as very high. Thirteen media outlets covered the Wellness Pod experience – all with positive reviews – including Condé Nast Traveller, The Times, Forbes, Hello! and Sheer Luxe. The Times' Deputy Travel Editor, Jenny Coad wrote: "It's already proving popular – and I can see why."
Overall media coverage equated to a total reach of almost 9 million, which demonstrates Merlin Entertainments successfully achieved its goal of raising awareness about the importance of maintaining our health and wellbeing.
13
media outlets covered the experience.
"The customer demand and feedback has been great, we've seen brilliant social media engagement and some fantastic PR coverage."
CLIENT NAME TBC
See more of our successes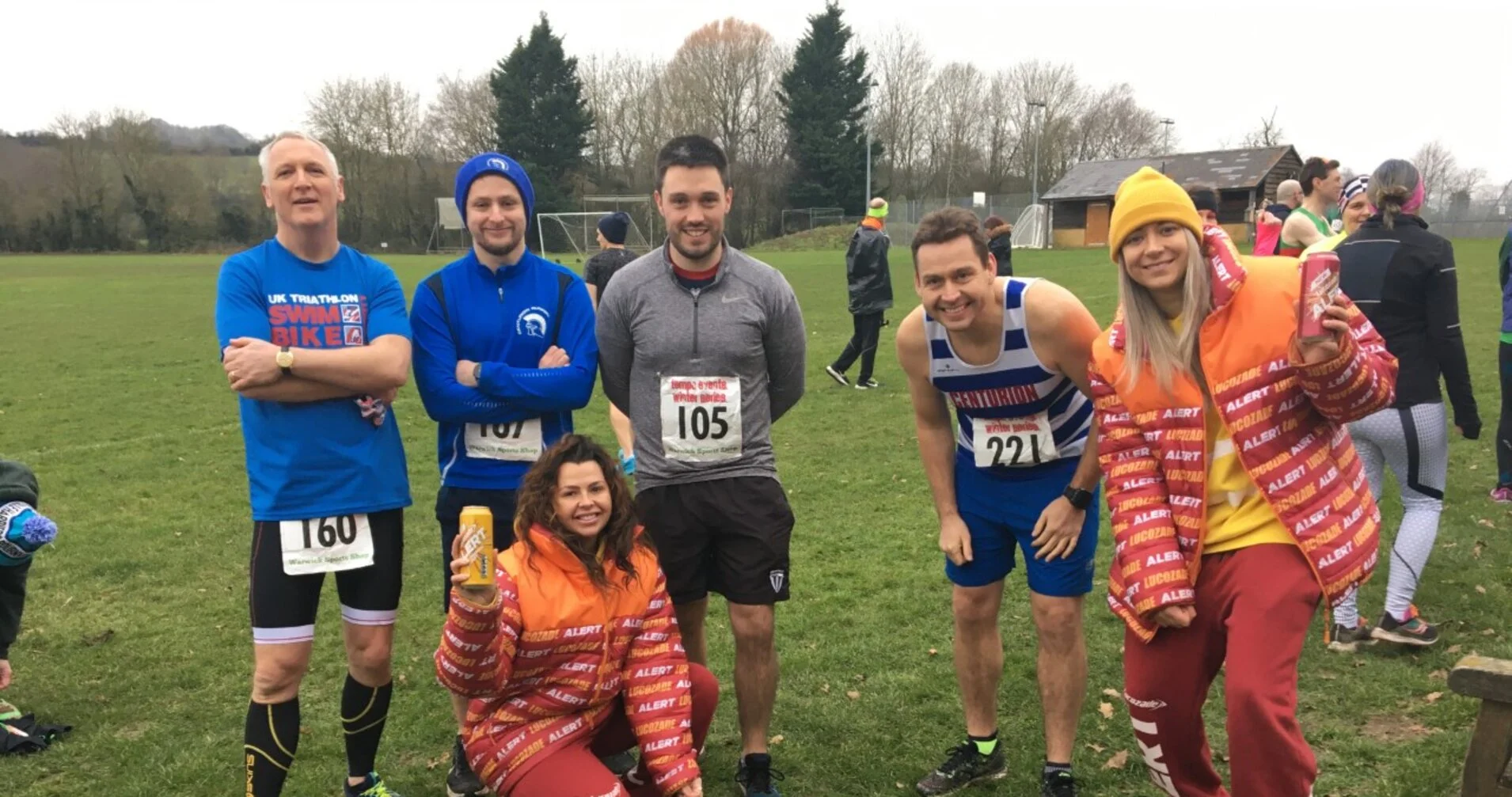 A theatrical, guerilla-style experiential tour of the UK where Lucozade met wholesalers and consumers where they were.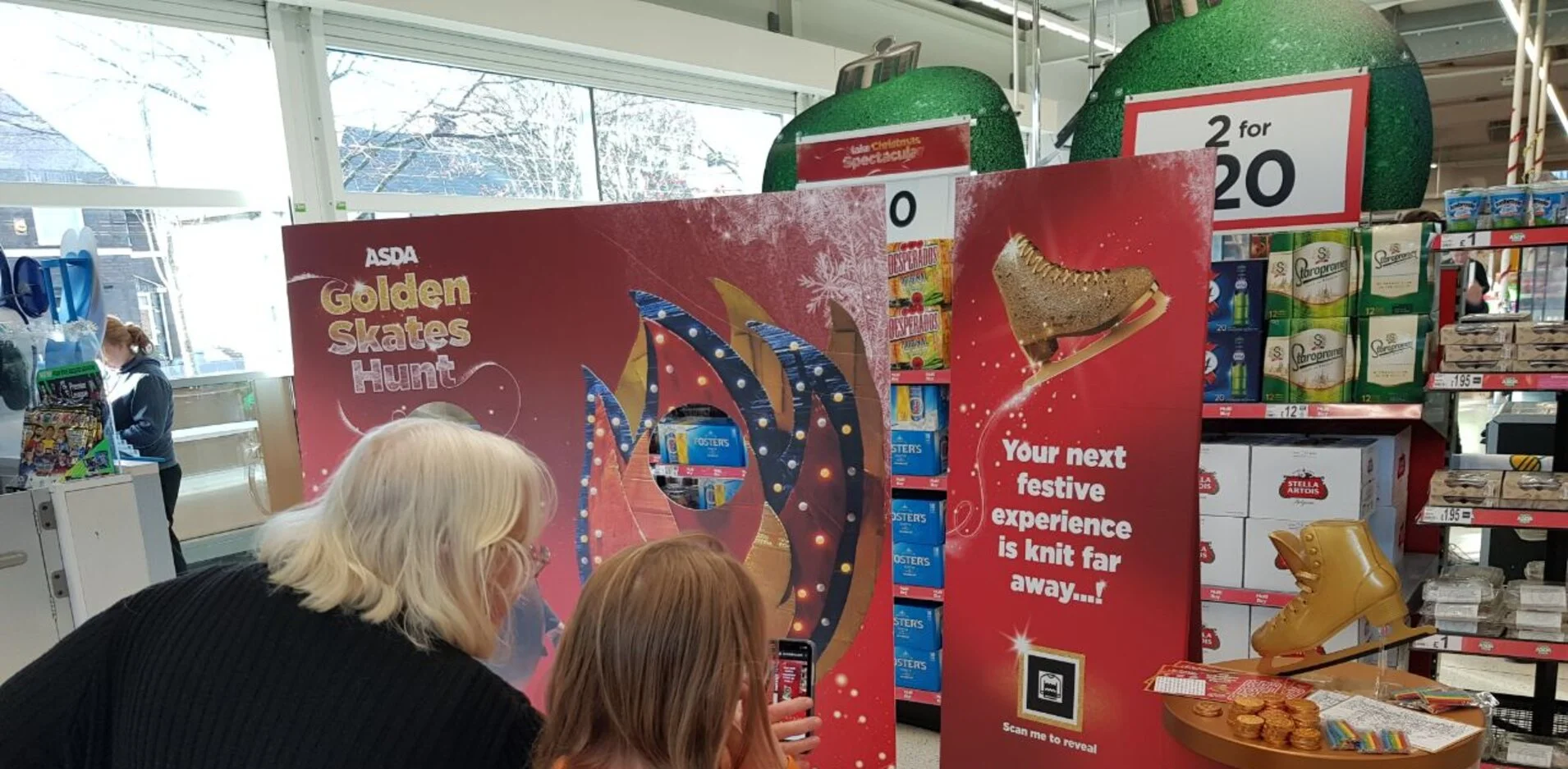 Creating fun competition and adventure around ASDA stores this festive season, whilst driving shoppers into stores.